Name: Rodrigo Arizu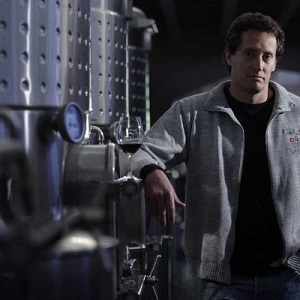 Currently: CEO & Owner of Vina Alicia & Luigi Bosca
Website: www.vinaalicia.com & www.luigibosca.com.ar
Questions:
Please, tell us about how you got into wine, the wine industry and how your career developed?
Well, first of all, we have more than 400 years in winemaking tradition, because my ancestors who are Spanish (Navarra), from the 17th century have been making wines. My great-grandfather was the one who came over to Argentina in the 19th century, and continued the wine legacy here, so I'm the fourth generation in Argentina. I'm not new to this business, and with my 40 years of age, I have been in this industry since I was born. We run and own two wineries, one is Luigi Bosca, the one my great grandfather founded and Viña Alicia, who is the final result of 30 years of experiments, searching, developing, etc. My father has been travelling with my mother around the world for 30 years, meeting winemakers, studying vines, and methods of verifications. So we decided to start producing the results of those experiments.
What is your philosophy to making wine and viticulture?
Our philosophy is to produce the best wines we can in a more natural way with old hand method school, but also using new technologies. Of course, producing Malbec but also producing no tradicional varieties, as best as Malbec can be, like Petit Verdot (we were the first winery in Argentina, and one of the first in the world), Nebbiolo (the only in Argentina), Riesling, Albariño and Savagnin, work with different clones, and new biotypes of Malbec, discovered in our 150 years old vineyard.
Which cultivar is your favourite to work with and why?
Now we are proud, working with Pinot Noir, that is a clone that my father brought from the best vineyard in Borgoña (I can't say where), 20 years ago, and now we have produced our first vintage, and it's really awesome. To produce a nice Pinot, from a warm terroir, that was a big challenge.
How do you see the future of wine production and what are the challenges and the opportunities?
In general there is no roof in wine future, some years you find betters wines, also crazy wines, and more and more natural ones. That is important because people started to get tired of heavy and overstracted and not well variety defined wines. The opportunities are unlimited because the wine consumers are growing and growing and the challenge will be to produce good wines, not losing the focus on quality and avoid contamination.
Where do you see the global wine market in 2025?
I see the wine global market more refined, demanding ,experimented and huge!!!
Rodrigo Arizu
@ by Dominik Kozlik – www.sommelier-jobs.com – Zeitgeist – Sommeliers.at