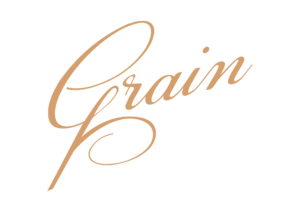 Name of establishment: Under Grain
Website: click 
Facebook: click
Instagram: click
Pinterest: click
Job Location: Malta
City / Town / Village: Valletta
We are looking for a: Assistant Sommelier f/m/d
Description of the position:
This is a unique opportunity to work in a professional environment; in one of the best fine dining venues in Malta, Under Grain, a one Michelin star restaurant that is part of the AX Group Privilege brand. A rare chance to join a talented team in which you will be challenged to learn and develop your skills through persistence to achieve perfection. You will be involved in the day-to-day operation, preparation, and delivery of exclusive high-end events with no equivalent on the island.
The Assistant Sommelier primarily serves as a wine expert and creates wine lists that pair with the food menus. The main responsibilities include recommending wine varieties to our guests, supervising wine serving and collaborating with winemakers to renew our selections and achieve better prices. To be qualified for this role, you should have relevant experience in hospitality or a vineyard and be available to work during business hours.
Ultimately, you will delight our guests by helping them choose the best wine to complement their fare.
Responsibilities:
Create and update the wine list in coordination with the Executive Chef and the Restaurant Manager
Recommend food and wine pairings
Advise guests on wines based on their personal tastes and food choices
Inform guests about different varieties of wines and prices
Ensure wines are served at the right temperature and within the proper glassware
Store open bottles properly to maintain a strong taste
Manage wine cellar and ensure its fully-stocked
Train wait staff on available wines
Organize wine tasting days or "wine of the month" events
Requirements:
Experience as a Sommelier, Wine Steward/Stewardess, or similar role
Ability to create tasteful food and wine pairings
Extensive knowledge of different wines and which regions produce each type
Knowledge of local vineyards and wineries
Understanding of the winemaking process
Good communication skills
Availability to work during opening hours, including weekends and holidays
Flexibility to travel occasionally to meet with wine producers and visit wine-tasting events
Certification as a Sommelier or degree in hospitality is a plus
PLEASE, DO NOT APPLY IF YOU DON'T MEET THE REQUIREMENTS MENTIONED, THANK YOU!
Desired wine education: WSET Level 2
Work permit: Help to obtain work visa
Accommodation: Temporarily provided
Languages required: English
Wine list (sample): click
Restaurant award: 1 Michelin*
Contact Name: Mrs. Borislava Iordanova Bayyumi at [email protected]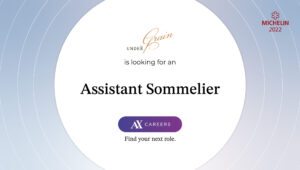 Please, mention Zeitgeist Sommelier-jobs.com when applying for this role, thank you!