Name: Anthony Hamilton Russell
Country: South Africa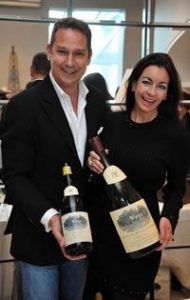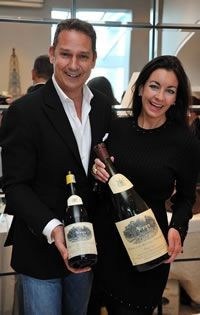 Currently: Managing Director at Hamilton Russell Vineyards
Website: http://www.hamiltonrussellvineyards.com/ 
Questions:
Please, tell us about how you got into wine, the wine industry and how your career developed?
Hamilton Russell Vineyards was a small family wine business which I took over in 1991 and then purchased from the family in 1994. We have made wine for 33 years – 23 of them under me.
I studied Biological Science in South Africa and then left the country for the UK where I studied Geography at Oxford. Following this I went into Investment Banking for Morgan Stanley International in London for 2 years. I then completed an MBA at Wharton in the US and followed this with management consulting for Bain and Company in London.
Mandela was released in 1990 and this opened the door for me to return to South Africa. I returned in September 1991 to take over Hamilton Russell Vineyards.
What is your philosophy to making wine and viticulture?
In terms of viticulture, the first and most important thing is to plant the right grape variety for the soil and meso-climate. In our case this means Pinot noir and Chardonnay which are well suited to our cooler growing conditions and very clay-rich soil. After that it is a question of aiming for vine balance in all aspects – yield versus canopy mass in particular. We farm our soils biologically and minimise the use of herbicides. We like a permanent and diverse cover of growth between the vines which assists in keeping the soil "alive".
In terms of winemaking, we like to keep things as natural as possible with a minimum of interference. Proprietary yeasts, no sterile filtration, lower than usual alcohol and higher than usual acid. We aim at all times for classic "European" styling. A very high attention to detail is essential. No mistakes.
Which cultivar is your favourite to work with and why?
Pinot noir. It is highly sensitive to site, soil, and vintage and tells the story of place at a point in time in the most beautiful and compelling way.
How do you see the future of wine production and what are the challenges and the opportunities?
Wine is becoming an increasingly important part of an increasing number of peoples' lives. World consumption will grow and so will the value of what is sold.The biggest opportunities lie in the previously less-affluent but highly populated markets that are turning onto wine. China, Brazil, India, Russia.
The biggest challenges are possible economic protectionism and attitudes to alcohol and health which affect wine consumption in more developed markets.
Where do you see the global wine market in 2025?
A bigger, better and more exciting place!
Anthony Hamilton Russel
@ by Dominik Kozlik – Zeitgeist Sommeliers – International Sommelier Positions – www.sommelier-jobs.com