Name: Xavier Ausás
Country: Spain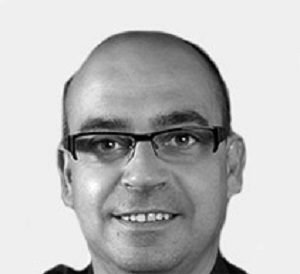 Currently: Oenologist/Technical Director at Vega Sicilia
Website: www.vega-sicilia.com
Questions:
Please tell us about how you got into wine, the wine industry and how your career developed?
Historically my family has been involved in the food and agriculture industry (cheese production). This is why the world of wine and fermentation was very familiar to me. The truth is that in the 80´s (my first contact with wine), there was not as much knowledge nor growth in this field as there is today, so I started my enology studies in Requena, Valencia for two years and following, four years in Burdeaux in France. Immediately after, I joined the Vega Sicilia Team as Second Wine Expert and in 1998 head of the Technical Division up to today.
What is your philosophy to making wine and viticulture?
There are three main pillars that support our wine:
ELEGANCE that makes a wine attractive;
AROMATIC PURITY that makes a wine clean;
ACIDITY that makes a wine perpetual;
Which cultivar is your favorite to work with and why?
For countless reasons my response is Tempranillo. This is mainly because of its versatility. In other words, depending on the "terroir" (climate / soil binominal) where it is planted, it is able to express itself in different ways. We can say it has a chameleon-like behavior.
How do you see the future of wine production and what are the challenges and opportunities?
Among the greatest challenges in wine making is the uniqueness of the region where it is produced and not trying to imitate or resemble other wines because of their commercial success. From every production zone or region you must extract its virtues and conceal its flaws. Once you have achieved this singularity, opportunities will arise since you are offering a unique product.
Where do you see the global wine market in 2005?
We need to see the world and its market globally. There are no distances. The world today is becoming smaller (there are no boundaries) and at the same time immensely large (a great number of markets to explore).
Xavier Ausas
@ by Dominik Kozlik – Zeitgeist Sommeliers – International Sommelier Positions – www.sommelier-jobs.com