Name: Bruce Nicholson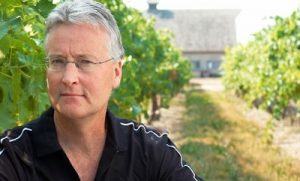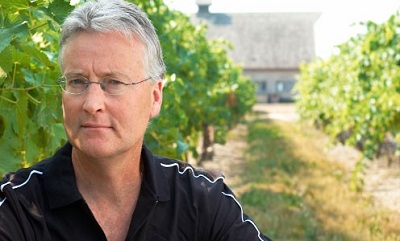 Currently: Winemaker at Inniskillin
Website: www.inniskillin.com
Questions:
Please, tell us about how you got into wine, the wine industry and how your career developed?
I got into the wine industry after graduating University in applied science. Being a home winemaker I applied for employment at a local winery. I was hired worked and gained both knowledge and experience under the winemaker there. I was offered a promotion to move to our western facility and eventually made the wine for the new brand Jackson Triggs. After 20 years in the Okanagan I moved back home to take the position of Winemaker wine for Inniskillin Niagara.
What is your philosophy to making wine and viticulture?
My philosophy is to accept what nature brings you every vintage and optimize all viticulture practices to bring every grape to its utmost potential. When making wine I endeavour to stay true to each varietal creating a wine that is balanced, approachable and food friendly. A wine that can be enjoyed not only by the experience wine customer but also the novice consumer.
Which cultivar is your favorite to work with and why?
I enjoy working with Chardonnay. This classic variety is so versatile and can be made in so many styles from sparkling to barrel fermented and aged. Chardonnay pairs so very well with a variety of foods or it can be enjoyed on its own in front of the fireplace. I am just starting to work with Sauvignon Blanc. I believe the potential for this variety in the Niagara region is endless.
How do you see the future of wine production and what are the challenges and the opportunities?
I believe there will be a focus on core varietals, with shortages of viable land and high capital costs. Some of the challenges I see is the continuation of extreme weather conditions , droughts, flooding, and limiting pesticides. I see opportunities with our younger generation as the popularity of wine continues to grow and acceptable as part of our day to day lives, similar to the old world wine producing regions.
Where do you see the global wine market in 2025?
I see a greater focus on the New world market with regions such as New Zealand, Australia continuing to grow. Icewine will continue to be a strong brand for Canada. I believe you will see more sustainable vineyard practices in all viticultural regions. Consumers will become increasingly knowledgeable and will expect higher quality and best value wines.
Bruce Nicholson
@ by Dominik Kozlik – Zeitgeist Sommeliers – International Sommelier Positions – www.sommelier-jobs.com