Name: Bradley Knowles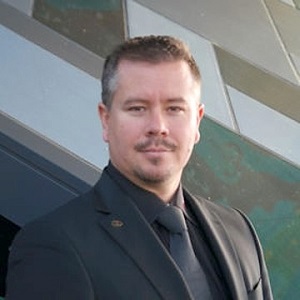 Nationality: South African
At the moment: Austria
F&B Manager/Sommelier
Prerequisite:
Please, tell us a little bit about your first encounter with wine & the wine industry? Any particular mentors at that time?
I am the president of the Burgenland Sommelier association in Austria
I am also on the Board of Directors for the Austrian Sommelier Association
I am certified Sommelier with the court of Master Sommeliers in England
I also completed my Sommelier certificate here in Austria
I am from South Africa and have been in Austria since 10 years!
I got into wine in South Africa at Hilton Hotels, I had to take over the wine menu without any prior training.
I learnt hard and quick but it was only in Austria that I saw the top Sommeliers for the first time!
The first top Sommelier I met was Aldo Sohm (Best Sommelier Austria 2004) & (Best Sommelier USA 2008)
What specific traits or skills should a Sommelier(e) possess for professional performance and is there any person with that qualities you especially admire within the wine industry?
As a Sommelier I feel the most important Factor is to meet your guest at various levels (from easy wine drinker to Professional)
Never come across "know it all" as a , it is a fine line between professional and arrogance. Be down to earth…
What would be your advice to a young Sommelier(e) i.e. Commis Sommelier(e) where to look finding an adequate position at home or abroad? Any further tips?
Always be open for all wines, do not be biased and do lots of Tasting!!!
Active:
When a customer asks for advice on selecting wine what's in your opinion would be the best approach?
Ask the guest what does he want… before you recommend 10 wines, ask him what does he prefer, it makes it much easier!
What's your philosophy about glasses?
Glasses are good, wines are great! (not the other way round)
Are you working with well known brands or are you considering new brands as well and how do you determine?
Each Hotel / restaurant has various USP, we go 100% local / regional (Austria)
What advice would you give people on pairing wine with food?
The more you experiment, the more you learn!
Wine list:
What are the key ingredients for creating a wine list for a restaurant and what is your opinion on some ridiculous pricing on wine in restaurants, do you have tips on how to determine markups?
Work with the winemakers to get the better prices, bulk purchase helps and if you want to sell something, you must be 100%.
How do you manage to stay on top of the changes in the wine industry?
Internet, reading and Tastings…
How would a new vineyard get the attention of someone like you to notice their wine and what's the best way for producers to improve their chances of being listed?
Depends on the Restaurant / Hotel… do you have younger ambitious winemakers or smaller estates…
…or do you need just the famous ones?
I am always open for new winemakers? (These you can sell better!)
Favourite pick:
If you were a wine, which variety would you be, and why?
Pinot Noir …complicated, elegant but strong
Unique Taste and different!
What are the top 3 types of wine (your faves) would we find in your home wine collection and what's your desert island wine?
New World Pinot Noir, New World Chardonnay and  Traditional grapes from Austria (Rotgipfler & Zierfandler)
Desert Island Wine = The Biggest Bottle I could get!
Any interesting suggestions about magazines or online platform?
Falstaff, Rolling Pin, Oscars
Brad Knowles
@ by Dominik Kozlik – Zeitgeist Sommeliers – International Sommelier Positions – www.sommelier-jobs.com