Name: Rob Bales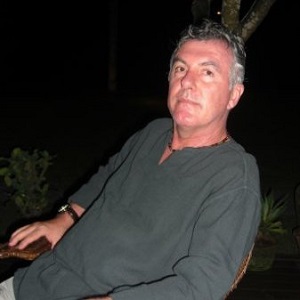 Nationality: Australian
At the moment: Australia
Sommelier
Prerequisite:
Please, tell us a little bit about your first encounter with wine & the wine industry? Any particular mentors at that time?
First encounter, first job and first date.In the 70's not a lot to choose from commercially, but luck would see me purchase a '61 Second Growth Bordeaux The Waiter was very indifferent to me bringing in My own wine, until he saw the label and then mused that if I would be prepared to leave a 'taste' of the wine, then I would be shown through the Cellar,of course I agreed. Then with the meal I was afforded the opportunity to purchase a '69 Villa Antinori Classico @ $9.00( by way of comparison, a bottle of Dom Perignon was $14.00 in a Wine Store), I was also lucky enough in the Wine Store to be tutored and given good directions with regard to my Wine education.I only chose Employers with excellent Wine Cellars ( not to be snobby , but to educate myself further ).
What specific traits or skills should a Sommelier(e) possess for professional performance and is there any person with that qualities you especially admire within the wine industry?
Special Skills are something that comes with time and confidence.Learn as much as you can in a short time and continue to do so during your life .Decanting and knowing how and why you would do so, can you understand a Wine's Life. A lot of Wine Scribe's ,such as Steven Spurrier, Hugh Johnson,James Halliday and new 'Kids on the block' such as Nick Stock and Tony Harper, to name just a few, have be instrumental in keeping a broad base.
What would be your advice to a young Sommelier(e) i.e. Commis Sommelier(e) where to look finding an adequate position at home or abroad? Any further tips?
Sommeliers (young) wishing to find a position anywhere, should check available Jobs and minimum qualifications required in either Agencies or LinkedIn.
Active:
When a customer asks for advice on selecting wine what's in your opinion would be the best approach?
I always ask if they have any particular style of wine in mind, pairing with food or not and of course the price range (mid,high or average).I also look to see where their finger is on the page, as another indication.
What's your philosophy about glasses? Are you working with well known brands or are you considering new brands as well and how do you determine?
Glassware does make a difference .Just place an identical wine in a few different styles, including a Tasting glass,and compare the 'Nose' .I do like Reidel, as their range includes practical Restaurant glassware. All staff should also follow a SOP for polishing Stemware. The cost of new glassware in volume and outlet,can be the most contributing factor to purchasing, rather than style.
What advice would you give people on pairing wine with food?
On pairing Wine and Food ,also generates Fads and personal likes, versus classical pairing from 'Old World' wines. I find that using a constant pairing , such as Pork and Gewurztraminer, can now be totally different in Australia ,due to the diverse in Country cuisines and Crossover fusion food available to us . I recommend staff training with all changes of Menu and ask them to attend 'Trade Tastings' where and when possible( don't forget to spit !).This way they are better able to recommend the appropriate wine & food pairing combination.
Wine list:
What are the key ingredients for creating a wine list for a restaurant and what is your opinion on some ridiculous pricing on wine in restaurants, do you have tips on how to determine markup?
The key to this in my opinion would be based on your 'target market' and whether or not you allowed BYO or not. Mark ups as a rule of thumb, are 5 glasses per bottle , with the bottle price a little cheaper, to attract full bottle sales. I also recommend air removal for part-bottles, either by pump or preferably by machine. Trending wines also help to keep the wine list appealing and interesting.
How do you manage to stay on top of the changes in the wine industry?
Journal reading, both in Hard copy and electronic media, should keep you afresh with changes in our Industry.Also Wine & Food based Interest groups in Social Media.
How would a new vineyard get the attention of someone like you to notice their wine and what's the best way for producers to improve their chances of being listed?
Producers and New Vineyards are swamped with Market choices and really either find a smaller Wine distributor or a Rep.within the region, to get the attention of Somm's. Contacting associations like yours and Regional Sommelier associations, can also help to find new wine lists.
Favourite Pick:
If you were a wine, which variety would you be, and why?
Cabernet Sauvignon, because I get better with Age!
What are the top 3 types of wine (your faves) would we find in your home wine collection and what's your desert island wine?
3 types of Wine?Too Hard,usually the wine I have just acquired . Maybe= Bollinger Grande Annee, Chateau d'Yquem, Museum Australian Fortifieds .
Any interesting suggestions about magazines or online platform?
Gourmet Traveller Wine magazine.
Rob Bales
@ by Dominik Kozlik – Zeitgeist Sommelier – International Sommelier Positions – www.sommelier-jobs.com