Name: Silvio Garcia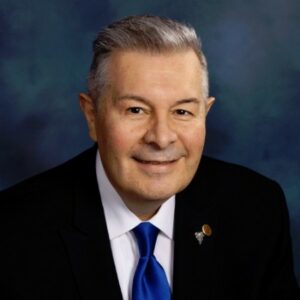 Nationality: Argentina
At the moment: USA-Georgia
Beverage Director & Club Head Sommelier
Prerequisite:
Please, tell us a little bit about your first encounter with wine & the wine industry?
I have to thank my parents for that one, just by watching my parents as a child, making wine, tasting the must and smiling at each other. They used to let me cook for the family one night a week when I was 10 years old. I think that paved the way for me to get into this industry.
Any particular mentors at that time?
Not really, just learning thru books and trade shows, taking a lot of notes and asking a lot of questions.
What specific traits or skills should a Sommelier (e) possess for professional performance?
Passion is probably the most critical skill, as we spend a lot of time in the vineyards, with winemakers, and a lot of time with our customers. Curiosity is also important, being always looking for new talents, rigor, precision, the ability to transmit knowledge… and a very good memory.
Is there any person with that qualities you especially admire within the wine industry?
In my city I can mention a few, not many who can take their skill serious with a lot of sense of humor.
What would be your advice to a young Sommelier (e) i.e. Commis Sommelier (e) where to look finding an adequate position at home or abroad?
I think there are 2 aspects: learning and pleasure. Wine tasting is a pleasure to be shared with friends. What is important is to discover different regions of the world, their appellations, identify what are your favorite wines. Each time you discover a wine, try to memorize what are the grapes, the typical aromas. It is important to educate your palate.
Any further tips?
Tasting! Always sounds funny but that is the only way to learn. Mastering the geography of wine producing regions, the varietals used and styles being made is where to start in understanding wine.
Active:
When a customer asks for advice on selecting wine what's in your opinion would be the best approach?
The Sommelier at the table can be compared to the Chef coming to the table and asking the guest what they want to eat. This can be an intimidating concept to some clients. If the table does ask for help, the Sommelier has to be able to size up the client's knowledge and desires very quickly while intelligently (and with passion!) recommending a bottle without being arrogant. One of my favorite quotes about wine comes from a friend, Evan Fuller a friend and Sommelier in New York. He said, "Wine is a Condiment." What he meant was that wine should be enjoyed with passion, but the pretension and arrogance that sometimes that goes with it has no place.
What's your philosophy about glasses?
In order to enjoy a great wine you should need a great glass, you always can improvised but you aiming for crystal.
Are you working with well-known brands or are you considering new brands as well and how do you determine?
I have Riedel.
What advice would you give people on pairing wine with food?
Drink what you like; eat what you like. It's so difficult to force someone into a pairing. If you want to take it to that next level, you formulate a heightened experience with the two combined. After eating what you like; drinking what you like, my favorite thing is weight balance. Look at the weight of food and the weight of wine, and make sure they match. After that, I look at sugar levels. If you have something sweet in food, you don't want to combat it with something astringent or tannic. You want mid-palate lushness with sweetness from fruit or residual sugar to balance it out. Direct and straightforward, nothing too flowery. People should know whether a white wine has residual sugar or not; if it's aged in barrels or not; if it's got plenty of acidity or is mild; if the tannins are strong; if the texture is smooth. I don't think it's relevant for a guest to know that I smell blueberries or tarragon when I'm analyzing the wine.
Wine list:
What are the key ingredients for creating a wine list for a restaurant and what is your opinion on some ridiculous pricing on wine in restaurants, do you have tips on how to determine markups?
Pride is one of the seven deadly sins, you know? I try to have as many wines on my list are unavailable to the average guy. I steer clear of the wines that everybody has on their list, you just had that last week. I think it is a difference between been fair, over charging and ripping off the customer. Many places taking advantage of high scores in wine publications to overcharge the customer. My philosophy is been fair and, select and negotiated the cost of the wines to please everyone without insult them.
How do you manage to stay on top of the changes in the wine industry?
Tasting, reading, been involved in trade shows, traveling, visiting vineyards and discover new wines.
How would a new vineyard get the attention of someone like you to notice their wine and what's the best way for producers to improve their chances of being listed?
It can be achieved in 2 ways. First one is reading and asking the winemaker or winery to send me a bottle for a trial. Second one is thru the distributor. The best way for the producers to be on any list is to investing in traveling presenting their wines, or inviting sommeliers for different areas to have a major test in your winery.
Favorite pick:
If you were a wine, which variety would you be, and why?
Cabernet Sauvignon, because it is my preference.
What the top 3 types are of wine (your faves) would we find in your home wine collection and what's your desert island wine?
Cabernet Sauvignon (Old and New world), Pinot Noir (Sonoma Coast or Russian River) and Rose (Provence). I have several late harvest, Malbec, Zinfandel, Muscat and ice wine.
Any interesting suggestions about magazines or online platform?
Decanter is my favorite, but I read all. The Guild of Sommeliers. We're so lucky in the age of technology to have one place that's so up to date. They have a full-time staff constantly looks up new laws, trends, what's happening next. I really applaud the people who went through Court of Master Sommeliers without that resource. My peer group of Somms has a go-to resource. The Guild is also a social group. You have forums. If a subject hasn't been brought to the table, you can discuss it with people around the country.
Silvio Garcia
@ by Dominik Kozlik – Zeitgeist Sommeliers – International Sommelier Positions – www.sommelier-jobs.com