Name: Paola Medina Sheldon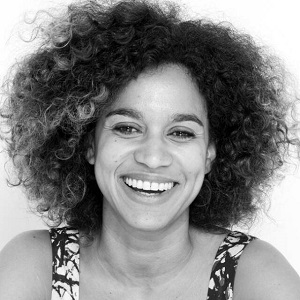 Currently: Winemaker at Bodegas Williams & Humbert
Website: www.williams-humbert.com/en/?age-verified=36f1fef63d
Questions:
Please, tell us about how you got into wine, the wine industry and how your career developed?
I graduated in Chemistry, Enology and Viticulture at the universities of Granada, Cádiz and Madrid. My professional life started far from Jerez, in Ciudad Real, where I worked as a technical director and enologist for Bodega 14 Viñas. Obviously my family has strong links with Jerez and I have therefore had the chance to live in the wine world of Jerez since my childhood, so I eventually joined the family bodega in 2010
What is your philosophy regarding winemaking and viticulture?
I work in the production of wines with marked personality and clearly defined style. My philosophy is to respect the personality of these wines. An enologist must contribute their knowledge so that wines mature revealing their best of their character. The goal is not to try and change them, but to help them age showing their best qualities.
Which grape variety is your favourite to work with and why?
Working with Palomino grapes is amazing, given that from this single variety it is possible to produce different wines and each of them very special. In any case, in this sense I have an open mind and like to experiment with any variety, from white to red grapes, as each has a potential to be discovered. It is always interesting and enriching to learn the different types of soil, irrigation systems, pruning and all the different possibilities behind each crop and each variety. Although, as I mentioned earlier, few varieties offer an enologist as many opportunities as the Palomino grape.
How do you see the future of wine production and what are the challenges and the opportunities?
In my opinion, the biggest challenge is to not lose sight of quality and to commit ourselves to our wines, our land, our traditions and our history. We are in a time of change – luckily. There is a growing interest in sherry wines and we have to make sure this interest remains strong. We also have to reach out to a younger audience
Where do you see the global wine market in 2025?
I believe the tendency is towards quality and the production of wines that offer consumers an optimum price-quality relationship. Those who appreciate such standards are better informed than ever and show great interest in the origin, the soil, the land and history behind the production of each wine
Paola Medina Sheldon
@ by Dominik Kozlik – Zeitgeist Sommeliers – International Sommelier Positions – www.sommelier-jobs.com