Name: Arianna Occhipinti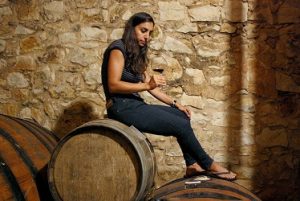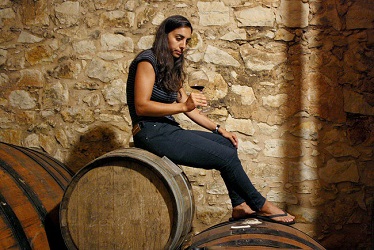 Currently: Winemaker & Owner
Website: http://www.agricolaocchipinti.it/
Questions:
Please, tell us about how you got into wine, the wine industry and how your career developed?
I personally have started get involved in wine at 16-17 years old, going occasionally to visit my uncle. In the next years the desire to study viticulture and enology grown in me.
I made my study In Milan. I came back to Vittoria in 2004, I was 22 yo and I rented 1h of vineyard, producing Il Frappato and Siccagno. Now the company counts on 30 hectares, 22 of which are vineyards. 120000 bottles, 6 different wine, 2 EVO, 1 Grappa .
What is your philosophy to making wine and viticulture?
I do natural farming, natural wine from spontaneous fermentation, wines that reflect the characteristics of this area, fresh elegant, blood and longevous. Vittoria, despite being south east of Sicily is a land of great freshness, because of fresher temperature at night time and the calcareous soil, and I like this can be tasted in the wines.
Which cultivar is your favourite to work with and why?
I grew Moscato di Alessandria, Albanello, Nero d'Avola, Frappato, I love all of them because they are tightly connected with the story of sicilian wine production. Frappato is a great grapes of Vittoria area, I put a lot of passion and energy (and I really believed in this cultivar as a mono cepage wine) (to make a 100% Frappato wine).
How do you see the future of wine production and what are the challenges and the opportunities?
I think the wine production is going to be more and more sustainable and focused on the native grapes of the production area. This is the actual trend, the challenge is to keep this well in mind and keep doing that. The opportunity is to make high quality wine which are loyal to the story and to the terroir of origin. It is crucial that young people could restart doing agriculture, get involved, get passionate, make a career of agriculture.
Where do you see the global wine market in 2025?
Definitely a consolidation of the Asian markets, which are now growing and getting more knowledge. Northern Europe and the United States will remain important markets of reference, perhaps South America will live a good period of growth.
Arianna Occhipinti
@ by Dominik Kozlik – Zeitgeist Sommeliers –  www.sommelier-jobs.com