Name: Larry McKenna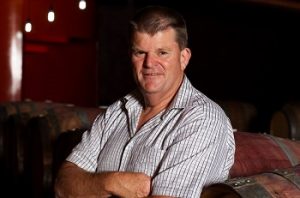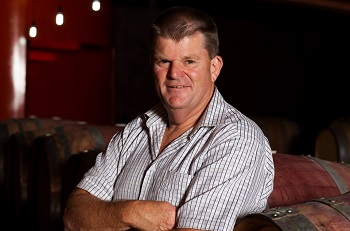 Currently: Winemaker at Escarpment
Website: www.escarpment.co.nz
Questions:
Please, tell us about how you got into wine, the wine industry and how your career developed?
I developed an interest in Agriculture from a very early age. My father had a wine cellar and wine was always the beverage of choice at family occasions (Adelaide, South Australia). My mother was a great family cook so evening meals with wine was the basis of family occasions. My father instilled into me the mystic of wine. The idea that it got better with age, that it had to be stored underground in a dark cool cellar and that it varied from bad to sublime. This made an impression from a young age and left me with a lifelong love of wine (and food!)
After a degree in Agriculture I was offered a job in the NZ industry (1980) by a great friend from school days. John Hancock (Trinity Hill). At this time the NZ industry was just emerging from fortified wines and the New World had discovered "cool climate viticulture". The potential for NZ was huge! We jumped on and never looked back, especially the Sauvignon Blanc producers!
What is your philosophy to making wine and viticulture?
The most important thing to me is to match the variety of grapes to the site and district, soil and climate. To make great, classical expressions of the variety, site and season with minimum inputs.
Which cultivar is your favourite to work with and why?
Pinot noir and Chardonnay. They are both classical varieties which suit the same site (fairly well) and produce complex age worthy wine of finesse as well as power.
How do you see the future of wine production and what are the challenges and the opportunities?
I see (and hope) the interest in single district (site) varietal expressions of place and vintage will continue to be profoundly interesting to the consumer. As we continue to mass produce all commodities and the world becomes increasing global I think there will be an increasing demand for "REAL". Wines of place and substance.
Where do you see the global wine market in 2025?
Wish I knew and I could retire as a very wealthy man! I do worry about the increasing anti-alcohol lobby. They seem to me to have moved their attention from tobacco (that ones won!) and now the do gooders seem to want to restrict alcohol consumption. Admittedly wine is the most protected beverage from these sentiments but it does seem governments want to treat all alcoholic beverages the same.
Quality wine will become an increasingly expensive and scarce product
Larry McKenna
@ by Dominik Kozlik – Zeitgeist Sommeliers – www.sommelier-jobs.com