Name: Philipp Grassl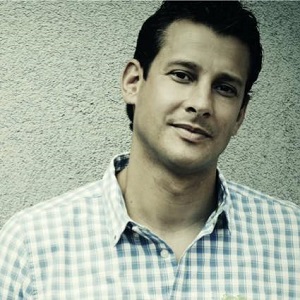 Currently: Winemaker at Weingut Philipp Grassl
Website: www.weingut-grassl.com
Questions:
Please, tell us about how you got into wine, the wine industry and how your career developed?
I was born into a long tradition wine-family, the winery existed as a mixed farm for almost 3 centuries, but wine always had a big importance due to the geographic position of our home village with its surrounding vineyards,
after the big glycol scandal in 1985, wine industry was completely devastated and wine growers had to turn to produce uncompromising quality wines, I attended winemaker's school in 1992 and through the period of my education, the profession of winemaking got much more reputation so I decided to take over the family's winery and started seriously winemaking
What is your philosophy to making wine and viticulture?
I want to make authentic wines, they should express all the things that happened in this vintage at this spot of the planet including the people who work for it
We are not farming organic, but we take a lot of- for my opinion- basic approaches of that type of cultivating vines to make our own independent, but sustainable viticulture
Which cultivar is your favourite to work with and why?
We really saw Zweigelt improving as the very best variety in our region,
the warm climate, the chilling winds (Carnuntum is a very windy spot in Austria) during ripening time and the loamy contents in our soils that provide good water supply during the hot and dry summer months are the basic advantages that make this typical Austrian variety that outstanding compared to other growing regions.
How do you see the future of wine production and what are the challenges and the opportunities?
I guess it is going to split more radical into industrial and handcrafted wines,
the challenge is to preserve the input of labour and be that strict in your personal standards and still earn money.
On the other side educated wine consumers are much more open to new varieties and new wine styles which makes it more easier to export your wines and search for new markets
Where do you see the global wine market in 2025?
As mentioned before it will diverge more rapidly between artisan wines and the rest of industrial homogenous replaceable wines which will be cheaper than ever before
Philipp Grassl
@ by Dominik Kozlik – www.sommelier-jobs.com – Zeitgeist Sommeliers