Name: Silke Mayr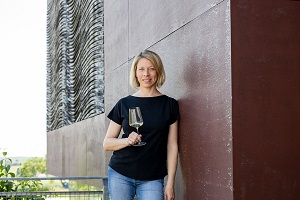 Currently: Winemaker/Owner of Vorspannhof Mayr Winery & Buchegger Winery
Website:
Please, tell us about how you got into wine, the wine industry, and how your career developed?
I grew up in a family of winemakers – my father set the course for quality viticulture … we have always had an inn – in which top wines and honest cuisine had top priority – that's why I went to the university of viticulture and later on I have visited the Austrian Wine Academy in Rust.
I have joined my parent's company when I was 20 years old….
What is your philosophy for making wine and viticulture?
Authentic wines that reflect their origin – easy to drink – drinking flow – elegance …
the vintage – location should make the wine….
Which cultivar is your favourite to work with and why?
My favorite grape variety is the Gruner Veltliner – because it has infinite potential, from simple, uncomplicated drinking wine to great full-bodied wines. With our more than  50 different vineyard locations from both wineries – Buchegger and Vorspannhof – we are able to produce this broad range of high-quality wines from light easy drinking to more sophisticated wines.
How do you see the future of wine production and what are the challenges and the opportunities?
In our vineyards, the focus will definitely be on soil and the affect on grapes produced in a given vineyard. The biggest challenge will be how to deal with climate change – heat, drought -!
Where do you see the global wine market in 2025?
I think that recent events have put the focus more and more on sustainability. In addition to the ecological idea, the other two pillars of sustainability (economic, social) will continue to grow. Which is also important. Communication between consumers and producers will be very important here in order to better convey the vision.
Thank you
Silke Mayr
@ by Dominik Kozlik – Zeitgeist Sommeliers – www.sommelier-jobs.com